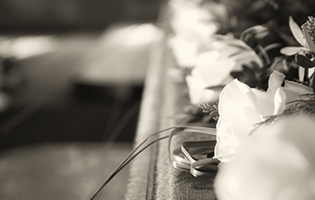 Having a close friend or family member pass away is never easy and being asked to give a Eulogy at the funeral or memorial can be a very daunting prospect.
Writing and delivering a Eulogy can be one of the hardest things that you will ever have to do.  Your emotions are at their most raw and you may feel that the pressure to 'get it right' is stronger than ever.
The thing to remember is that there is no 'getting it right' – it is just about speaking from your heart, it's about what you want to say and how you want to say it.
We will help you create the Eulogy and then practice delivering it.  We will also provide you with the tools and skills to help you speak through the emotional times and deliver your message in the way you want it heard.
Training
We offer individual face-to-face training and individual Skype training.
Training packages are generally run across two x 1 hour sessions which are held at least a day apart.  That way we can talk about what you want to say, you can develop your Eulogy, learn speech techniques and practice.  You then have time to refine and practice your Eulogy.  The second session will allow you time to practice and refine the speech – including coaching on more delivery techniques.
Training includes:

Speech development techniques – including structure, timing, story-telling style, recognising and developing your own natural speaking style;
Review of speech by trained Special Occasion Speeches staff;
Hints and tips on how to write a Eulogy that really connects with the audience;
Techniques on delivering the Eulogy – including microphone techniques, how to connect with the audience, how to use the space, voice modulation, how to beat those nerves, body language
Multiple opportunities to practice your speech
Recording of your practice sessions so that you can see what the audience sees
Training Price
All of our training is tailored to what you need and our packages can be modified to suit your time and training requirements.  As such, the pricing will depend on the final training package you choose.
As a guide, listed below are prices for training.  Check out the packages tab for more information:
Skype Training:            $299 per person
Individual Training:    $690 per person
Enquire about our Platinum Package
Group Discount:  We also offer group discounts if more than 2 people want help with their Eulogy writing and preparation.
Contact us today to discuss the style of training that is right for you.  Click here to send us an email or call on 03 9939 7599.