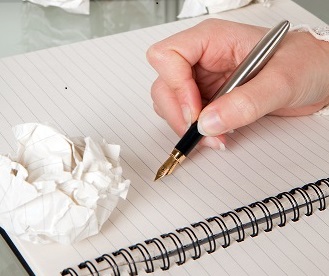 There are times in life where you just can't find the right words to say what you'd like at your special occasion.You might be stuck for ideas, be time-poor or not know how to pull the speech together.    That's where we come in.
We have years of experience in crafting original speeches which will really connect with your audience and will feel as natural to present as if you'd written it yourself.
To do this we spend time talking with you, finding out what you want to achieve and how you want the speech to be perceived.
We then create a draft of the speech for you to review.   You provide feedback on what you like and can make any changes or suggestions.
We will then supply the final speech document.

The speech document will be written to include:
● Notes on how to present yourself right from the moment you walk into the room or onto the stage;
● Notes on where to emphasise certain points;
● Where to pause – this is a very powerful tool when delivering a speech;
● Timing and speed of delivery – so that you can practice and know where you should be up to a certain points;
● Points for speech cards – if you want to use reminder cards rather than a printed speech.

Price
This is a highly tailored service. For this reason we need to talk with you about your needs and the type of speech required. Once we have that information we will be able to provide a quote to write your speech for your special occasion.

Contact us today to discuss having Special Occasion Speeches write your speech. Click here to send us an email or call on 03 9939 7599.